Robert Kentigern McKenna
About the Family
Ancestry
: Robert was born in America, as was his father. His grandfather, Gilroy, immigrated to America from Scotland in the late 1890s, and got frustrated when no one was able to pronounce his surname, MacCionaodha. Gilroy asked for his last name to be changed to McKenna, which seemed to be easier for foreign tongues to pronounce. Robert's pedigree is of dominantly Scottish descent, with some Italian and German mixed in.
Gina McKenna's maiden name was Solomon. The Solomon family looks strongly Italian, but there are also hints of French and German. Unlike the McKennas, the Solomons have been in America for many generations.
Family in general
: The careers held by people in Robert's family have varied greatly over the years. Many in his paternal line have experienced at least 5 years in the military; and there seems to be something of a father-son dysfunctional relationship curse going around.
Important Persons to Robert:
Brogan McKenna
;
Father (deceased)
~ ~ Brogan was a strict father who instilled right and wrong into each of his children at a young age. The old man didn't much care for Robert becoming a singer; he didn't feel the occupation was manly enough, nor did he feel that anyone could make a living doing it. At the end of Brogan's life, he finally said the words that Robert had wanted to hear all his life: I'm proud of you.
Gina McKenna
;
Mother (deceased)
~ ~ Robert was particularly close to his mother. She taught him to sing, cook, and sew... even though he rarely used the latter two skills once he married Eileen. They didn't have a lot growing up, at first... not until the sibling trio became recognized as an actual band, anyway... but Gina always seemed to make a little appear to be a lot.
Innes Vaughn
;
Sister (deceased)
~ ~ Innes was a bossy middle child. Robert, in turn, liked playing pranks on her. They shared a fairly close relationship as brother and sister once they became adults. As she was dying of cancer, Innes asked of him two final requests: to sing at her funeral... and if he would sing to her in her final moments, if he was there. Robert promised and kept both of those requests.
Cameron McKenna
;
Brother (deceased)
~ ~ Although Robert was several years younger than his brother, he felt closer to him than he did to Innes when they were kids. It only made sense, really: Innes liked dolls, whereas Cameron liked cars and trucks. They rarely argued with each other and if they did start in on each other, Brogan immediately broke things up and got them to go cool off.
Alan Drake
;
Band Member & Best Friend (deceased)
~ ~ Robert and Alan were friends since the first grade. Alan could play the bass guitar and sing; Robert knew how to play guitar and also knew how to sing. They were playing songs together long before any real thoughts of forming a band together occurred to either of them. Practical jokes ensued wherever these two went.
Joe Bradley
;
Band Member & Friend (deceased)
~ ~ As adults, Joe was Robert's go-to drinking buddy. They always challenged each other to do either silly or stupid things when they got together. It was ultimately Joe that convinced Robert that he didn't necessarily need Avery Burke's permission to marry Eileen, and put the spark of an idea into Robert's head to elope.
Lee Greene
;
Band Member & Friend (deceased)
~ ~ When the band brought instruments into their performance, Lee played the drums. When they went acapella, Lee was the baritone of the group. He initially tried to keep the press from running the story of Robert and Eileen getting into an argument on tour when they were younger... and then thought better of it; that it would actually help Robert's outlaw-esque image... and embellished the story some. Lee, Joe, and Alan were all witnesses when Robert and Eileen discreetly tied the knot.
Eileen McKenna (nee Burke)
;
Wife (deceased)
~ ~ Robert loved (and continues to love) his wife with all of his heart. They had a wild and rocky start but Robert would have done everything the same if he had to relive it all over again. Sometimes he regrets having gone to Alan's house when the virus started taking lives of the people that mattered most to him. He could have been there to comfort his wife in her last moments. On the other hand, Robert is sometimes glad he didn't have to watch his wife die... there would have been no return for him after that amount of psychological and emotional devastation.
Finlay McKenna
;
Son (alive)
~ ~ Robert has frequently referred to his eldest son, in all seriousness and with loving affection, as his "problem child". Finlay was the fussiest baby Robert had ever laid eyes on. Although Robert wasn't always home to be with his children, when he was there he was devoted to the kids... though Fin's memory of all of this is fuzzy at best. Robert loves his firstborn deeply, despite whatever Finlay may think to the contrary, but there are still many issues the father and son have to resolve.
Miranda McKenna
;
Daughter-in-Law (deceased)
~ ~ Robert was relieved when Finlay decided to settle down with Miranda. She seemed normal enough... far more normal than any of the women his son had dated in school, thanks to Rodney Briggs. It saddened Robert to learn that the cycle of family absence he had started was starting over again through Finlay, after a fashion. Robert's heart ached for his son when the divorce proceedings started. He had little to no contact with Miranda after that, other than to ask to speak to Kayden on the phone.
Ashley Ferguson (nee McKenna)
;
Daughter (unknown)
~ ~ Robert is protective towards all of his children. When it comes to his daughters, however, he can become one of the fiercest and meanest men on the planet in order to keep them safe. Robert has snapped once or twice at Finlay for making Ashley and Indiana cry... and even punished Finlay for things that Robert knew Ashley had actually done.
Indiana Mills (nee McKenna)
;
Daughter (unknown)
~ ~ Indiana is Robert's favorite daughter, even though he has tried not to have a particular favorite. He and Brogan drilled it into Finlay's head that Indiana needed protecting. There was some measure of pride when Robert discovered Finlay did what he was told, when Indiana started getting bullied. Robert hasn't heard anything from his youngest daughter in a long time, and it's starting to worry him.
Logan McKenna
;
Son (unknown)
~ ~ Robert knows that Finlay would argue that Logan was the favorite of the family. It was frequently difficult to tell when Finlay and Logan were roughhousing for play, or trying to beat the snot out of each other. Robert was frequently pulling the two boys apart when he was home. The last time Robert spoke to Logan, he was just getting settled in at a college over in Germany as an adjunct English Professor.
Kayden McKenna
;
Grandson (alive)
~ ~ ((info pending))
Distinguishing Features (not previously mentioned)
- bony knees
- upper body is dotted with faint scars from his time in the military
- has lost his Scottish accent entirely through his singing career
- birthmark on the back of his neck
- tattoo of a cross on his right shoulder
General Extras
Best Memory:
The birth of his grandson, Kayden McKenna
Birthday:
November 27, 1942 (Sagittarius)
Phobias (if any):
Claustrophobia
Languages (fluency):
English (native), Scots (moderate), Spanish (moderate), French (limited)
Worst Memory:
The death of his wife
Greatest Fear:
Death
Likes (+) and Dislikes (-)
+ Drinking
+ Smoking
+ Home cooking
+ Sweets and baked goods of all kinds
+ Bananas
+ Most berries
+ Pork rinds
+ Beef jerky
+ Lasagna
+ Vinegar
+ Coffee
+ Music
+ Humming
+ Dancing
+ Movies
+ Vehicles of all types (boats, planes, cars, trucks...)
+ Power tools – even if he isn't mechanically inclined
+ Tattoos
+ Gambling
+ Hunting
+ Fishing
+ Most animals
+ Women
+ Children
+ Games (board and card games usually; only plays a few video games)
+ When people respect each other
+ Being a father
+ Being a grandfather
+ Being useful
--------------
- Canned food (he'll eat it, but he doesn't really like it)
- Soggy cereal
- Grapefruit
- Small, enclosed spaces
- Hospitals
- Doctors
- Criminals
- Politicians
- Feeling useless
- Getting old
- Dishonorable conduct
- Disrespectful attitude
- Mistreatment of or perversions enacted upon people
- Seeing friends, family, women, or children suffering
- Being mocked
- Being ignored
- Being told that he is too old to do something
Other Notes
Favorite Holidays:
Thanksgiving and Christmas
Favorite Book:
Oliver Twist
Favorite Movie:
The Karate Kid
Favorite Television Show:
Get Smart, MacGyver
Favorite Beer:
Budweiser
Favorite Liquor:
Rum
Pictures
Just after leaving The McKennas
First photo for his "solo" band
First stage performance with the new band
Robert in his younger days
More of the early days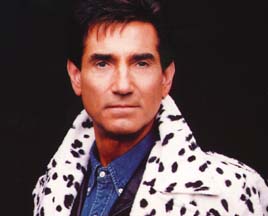 Proud Papa wearing the Christmas coat he received from his eldest little girl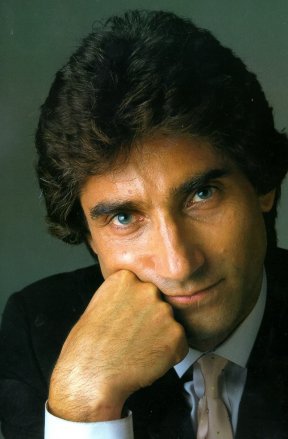 Robert's had just about enough of this photo shoot...
Getting older, but still rockin' the stage
Dressed for the Music Awards ceremony
Distracted by playing grandchildren
Spending casual time with the guys...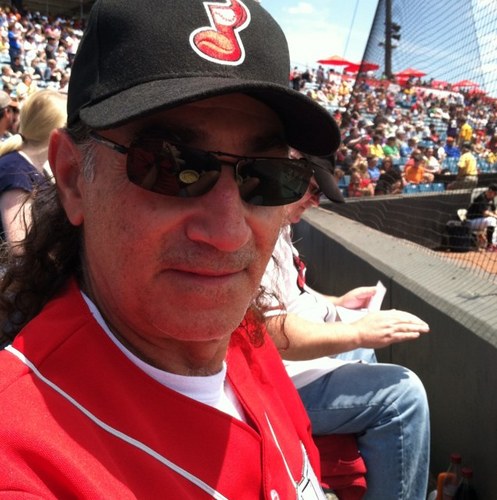 Taking Kayden to watch a live baseball game
Robert arriving home to a surprise birthday party
Last Tour with the band
Robert (far right, in the white button-down) and the band might be retired, but that doesn't stop them from getting together and singing with a group
Robert's truck
Voice Samples
Note: Robert's playby is a bass singer for a country music band. If you don't like country music, you have been warned.

Speaking Voice
Robert's Favorite Christmas Song