In CharacterName:
Devon Blackmere
Age:
20
Gender:
Male
Career:
Janitor
(For family, just enter names and if there alive or dead please)
Parents:
Father:
Brandon Blackmere
Mother:
Emilia Blackmere
(nee' Branfield)
Grandparents:
Paternal Grandfather:
Barris Blackmere
Paternal Grandmother:
Cassandra Blackmere
Maternal Grandfather:
Peter Branfield
Maternal: Grandmother:
Sarah Branfield
Siblings:
Lincoln Blackmere  (10)
Aunts & Uncles:
Paternal Uncle:
Blake Blackmere
Maternal Uncle:
Levi Branfield
Maternal Aunt:
Amy Branfield
Nieces & Nephews:
None
Cousins:
Jonah Blackmere (17)
Erin Blackmere (14)
Sylvia Branfield (19)
Children:
none
Grandkids:
N/A
Skin color:
Olive
Hair Color:
Brown
Hair length:
Short
Eye color:
Brown
Size:
6.0
Build:
Lean and fit
Picture: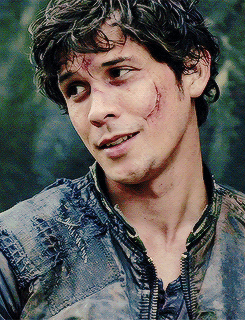 Celebrity Playby
Bob Morley
Crushes:
None
Mates/Spouse:
None
Status:
Single
Personality:
Devon is a different man to many people, Strangers see him as a stoic young man that never smiles, is younger brother sees him as a strong, brave hero that sacrifices everything for him. To enemies or to people he views as a threat he is ruthless and without mercy.
Devon his a really serious young man, it is a rarity that he ever smiles. Though in the rare moments he does it lights up his whole face. He usually saves one or two of those moments for his little brother who is the only family he has left. He is very protective of his brother and he wants what is best for him and those in his group. This brings great leaderships qualities in him, he is good at listening and willing to give comfort to those who need it. However despite his great leadership he can still struggle with other people, he speaks his mind and it can lead to aggression and violence  if it gets bad enough.  This leads him down some very dark paths, executing and torturing people he believes who are in his way.
Your Story Please?
(At least a paragraph or two about your characters past till now )
Weakness:
Overly Serious
Aggressive
Ruthless
Strengths:
Protective
Leader
Strong
Brave
Favorite Color:
Dark Green
Theme song:
Now or Never