Out of Character (tell us just just a bit about you outside RP) Name:
Sub
In CharacterName:
Damian Knox
Age:
39
Gender:
Male
Career:
Military (Air Force, rank: Captain)
Parents:
Alan and Zinnia Knox
Grandparents:
Charles and Wendy Knox; Gerald and Kathleen Byrd
Siblings:
None
Aunts & Uncles:
Benjamin, Yvonne, &  George Knox; Chad & Kelly Byrd
Nieces & Nephews:
None
Cousins:
Many (statuses unknown)
Children:
None
Grandkids:
None yet
Skin color:
Light
Hair Color:
Brown
Hair length:
Short
Eye color:
Blue
Size:
6'
Build:
Fit
Picture: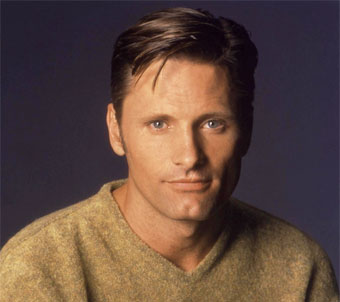 Celebrity Playby
Viggo Mortensen
Crushes:
Alexandra (nee Kramer) Knox
Mates/Spouse:
Alexandra (nee Kramer) Knox
Status:
Widower
Personality:
Damian is a social but quiet man. His voice is soft up until the moment when his anger boils over. Thankfully he is not an easy man to anger. When his anger and/or irritation threshold is reached, a person may receive one of two possible reactions: loud, excessive yelling in which Damian demands to be heard... or almost silent, nearly-whispered snarls that can and will command attention. One can guarantee when angered, hurt, or wronged, Damian will confront the person when he has sorted out his thoughts and his words. He finds the avoidant, non-resolving approach to be silly and counterproductive.
Even before the virus hit, Damian was ready and willing to help someone in need. It rarely mattered what exactly the person needed. If they were being bullied or beaten, Damian would step in and break it up. If the person dropped papers, groceries, books, or the like, Damian would be one of the first people to help pick things up. If someone needed money it was a slightly different matter, but Damian would at least give them something. Now that the world has been turned upside down things are a lot different. Damian is not willing to fully trust... but neither is he fully suspicious of each and every living thing that moves.
Self-doubt is a constant inner demon for Damian. He won't hesitate to step up to take the lead so long as no one beats him to it or if the other person's idea isn't flawed... and in such a position he will hide those doubts well. However he will always second guess himself at the back of his mind, without the assistance of outside opinions. Damian willingly shows forgiveness to others, but saves very little of that forgiveness for himself. The man is harsh with himself. He demands from himself a high standard for success that borders on perfectionism, he does not accept or take to heart much of the praise directed at him, and constantly feels that he could have done more. Damian accepts responsibility for his actions and has accepted responsibility for things that are not even in his control or within his ability to command. When things go wrong, the first person Damian blames is himself.
The good news is that through the dreaded twins of self-doubt and self-blame, Damian is a resilient man. He will do whatever he can, or come up with several alternative plans, to solve a problem. Some have called him a daredevil due to his willingness to go on the riskier and outright dangerous missions. The way Damian sees his potentially reckless behavior is through a lens of selflessness.
Damian enjoys building and creating things. His hobbies include but are by no means limited to ceramics and pottery. He knows a little bit about carpentry and a little about brick-laying, and enjoys spending time outdoors when he can.
Your Story Please?
Damian was born in Maine to Alan and Zinnia Knox. The parents tried to give their son siblings, but a miscarriage before Damian's birth and another miscarriage a couple of years afterwards discouraged them. They gave it one last try when Damian was five, only to discover that Zinnia was not able to have any more children.
He was a quiet boy, but by no means shy. Damian was determined to be an astronaut when he grew up, but it didn't quite work out that way. Once he was out of high school, he joined the military as a member of the Air Force. Damian eventually married a red-headed girl he served with on the force; they had their wedding ceremony before family, friends, and fellow servicemen and –women on a plane... which the new husband and wife skydived from as part of the procession. Servicemen provided transportation to their wedding reception once they landed.
Damian stayed in the Air Force, while Alexandra decided to leave the service in order to pursue a career as an interpreter and transliterator. She also offered to tutor local high school and college students in various languages. Both husband and wife succeeded in their chosen careers. Much like Damian's parents, however, Damian and Alexandra had difficulties in conceiving a child.
On an overcast and rainy day, Damian's commanding officer ordered him to a particular briefing. Damian would become a member of a team on a medical mission to either stop the spread of a deadly flu-like virus, or assist in rebuilding and bringing order to what remains of the world in the event of total collapse. He would be working under the newly-appointed Major Samantha Carter, with nineteen other people. It soon became more likely they would be rebuilding and maintaining order instead of stopping the virus. Damian worked long hours to help the team.
He returned home one night to find his wife deathly ill – the virus had finally started hitting the town where Damian and Alexandra called home. He took Alexandra to the hospital, and she died shortly after medical professionals started attempting to treat her. The hospital began quarantine protocols at Damian's insistence, and he left for the camp.
Damian did what he could to help, but in short order he also started showing the symptoms of illness. He refused to rest and insisted he could carry on... right up until Samantha gave him a direct order to get some rest. The uncertainty of his convalescence, the weaving between slight recovery and bedridden relapse, has been going on for weeks.
Weakness:
Self-doubt
Bad temper
Overthinking
Strengths:
Level-headed
Daredevil (may double as "reckless")
Forgiving
Favorite Color:
Orange
Theme song:
Radioactive by Imagine Dragons
Misc. Info.:
Grandfather was a barber; mother was a cosmetologist. Still has some of his grandfather's vintage equipment and has a passing knowledge on how to use it.