Out of Character (tell us just just a bit about you outside RP) Name:
Sub
In CharacterName:
Nicholas Blackfyre
Age:
55
Gender:
Male
Rank/Title:
Lord
(For family, just enter names and if there alive or dead please)
Parents:
William and Elizabeth Blackfyre
Grandparents:
Nicholas and Claudia Blackfyre; Robert and Elizabeth Mills
Siblings:
None, though is a brother-in-law to Lancaster royalty
Aunts & Uncles:
TBA
Nieces & Nephews:
None
Cousins:
TBA
Children:
Liam (14), Caprice (11), 1 unborn child (deceased), and an undisclosed amount of bastards both known and unknown to him
Grandkids:
None yet
Skin color:
Light
Hair Color:
Brown
Hair length:
Medium
Eye color:
Brown
Size:
5' 9"
Build:
Average
Picture: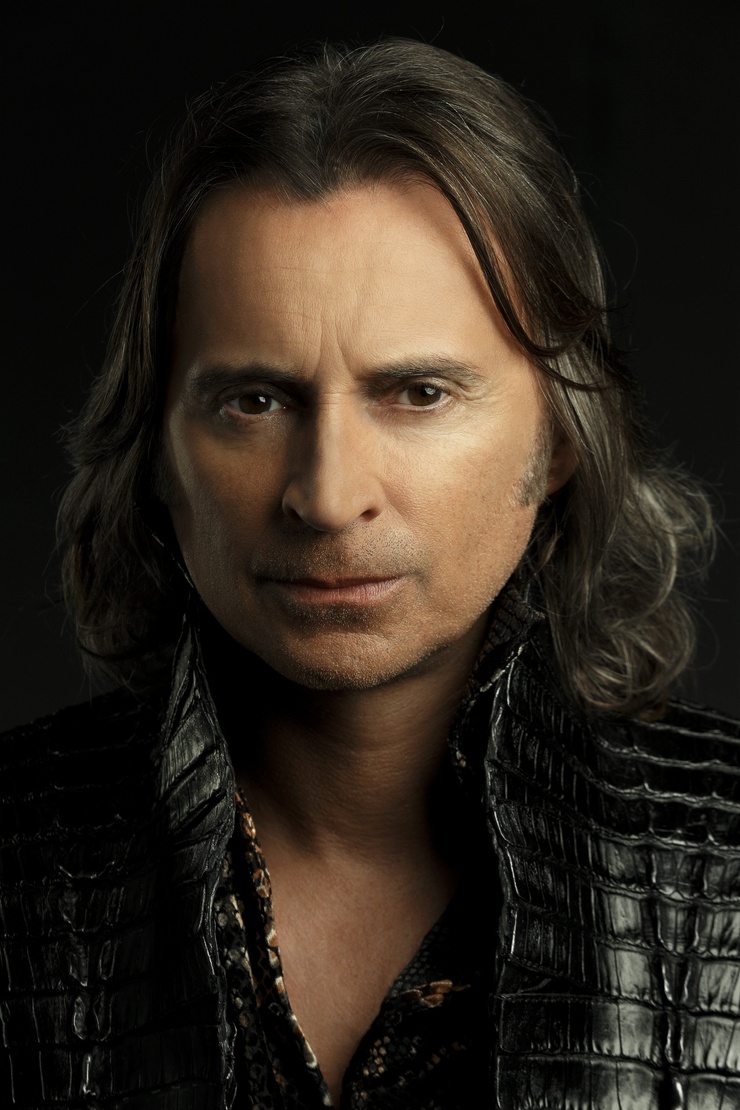 Celebrity Playby
Robert Carlyle
Crushes:
Several, though frequently denies himself from acting on it
Mates/Spouse:
Lady/Princess Raelyn Blackfyre (nee Lancaster)
Status:
Widower
Personality:
Nicholas is a complex and sometimes unpredictable man. If you would believe him, he would tell you that he is a good man, a loving father, and a defender of his family, his lands, and his people. He would tell you that the corruption of Kingslanding seeped into his skin; that it is this corruption that brings about his unpredictable nature and less-than-redeeming qualities. It doesn't matter to Nicholas if you choose to believe him or not.
His many years of keeping a brothel has made him learn to appreciate beauty in all of its forms, and opened his eyes to fine art. One could say he constantly seeks to find beauty in the world around him. It would not be uncharacteristic for Nicholas to be so bold as to express his opinions of aesthetic; he has even been known to call another grown man 'pretty' in certain situations, and with varying degrees of honesty. Nicholas has sometimes been accused of being a sleaze due to his candid and sometimes forward remarks directed at women. He laughs the accusation off, for he knows that these people who accuse him know nothing. In his mind if they knew even a fraction of the filthy secrets he knew, they would discover individuals who are far worse than he could ever be.
Ambition is a powerful thing, and Nicholas has a lot of it. He can and will be polite enough in a situation of diplomacy or during political functions. Information is a thing that Nicholas thrives on, and he will go to great lengths to learn more if it is interesting enough to be worth the risk. He has known that knowledge is essentially power ever since he was a boy working in his father's laboratory. Nicholas is driven by thoughts of power and where it might lead. Many people mistake this for being driven by money, for money is frequently the cost of his silence or dishonesty. Nicholas has no desire to correct such notions.
His temper was never something a person wanted to experience. Since becoming a Lord, that temper has only gotten worse. Whether a person receives a boiling hot temper full of voice and wide, sweeping gestures... or blood that has run ice cold in his veins, creating words of icy venom, depends largely upon his mood and the reason he has been angered. Nicholas is a man who plans his revenge and then immediately acts on it. Between the secrets he knows, his considerable wealth, and his amount of influence, Nicholas is a dangerous man to cross.
By the same token, Nicholas knows that he rose to power by exploiting power... and that that is a dangerous game. He is more than aware that there are people in the world who would pay to see him dead, and his knowledge of secrets dead along with him. Nicholas has become a paranoid man as a direct result of this. That paranoia opens him up to be potentially cold, callous, and cruel to those who may even have a shred of malice against him.
But Nicholas isn't a tyrant. Despite his lust for power and information, he does have the capacity for kindness and compassion. People would say he is judicially fair, but his sentencing can be harsh. With regard to family Nicholas is a strict but loving father. He cannot stand seeing innocents being mistreated, but what criteria he requires for a person to be an innocent may be more exclusive than how others define it.
Personal Background
Nicholas Blackfyre was born to middle-class parents in the far northern territory of Whitewood. His father, William Blackfyre, was an apothecary of meager renown. Like many of Blackfyre lineage, William also practiced alchemy. Elizabeth Blackfyre, his mother, was a simple housewife who had died giving birth to Nicholas. William never let his son forget this fact and took every opportunity to blame the boy.
He was met with tragedy once again at the age of fourteen, when his father died from an explosion in his laboratory. The laboratory burnt to the ground. It was by the grace of the Gods that William's laboratory was also his shop, and most of the money earned from said shop was instead kept in their home. Nicholas gathered what little remained of the shop, packed up most of the possessions in his home, and in his grief bought himself passage to Kingslanding. It had been his dream to go there to start a business, but William had been holding him back. At the time, Nicholas was glad he was finally getting to live his dream... but also saddened by the circumstances that opened the way for it to happen.
Life as an apothecary was all Nicholas knew, so he started a shop very similar to his father's. It did alright, but Nicholas knew he could be doing better. A few years into his business as an apothecary he sold medicine to a brothel whore who told him that the same sort of tonic would normally have been three times the price if she had purchased it from her workplace directly. It wasn't until Nicholas visited a brothel for its varied services that he realized just how lucrative a business it was for the keeper of such an establishment.
Once Nicholas had put enough money aside, he converted his shop into small tavern to start things out. In slow progression he had a full brothel furnished and decorated to a level of splendor. His first employees were whores collected off the streets; he made absolutely certain they were healthy via what he knew about medicine, and through the help of an occasionally-hired physician. For those that required training in their trade, Nicholas directed the women to the most capable 'madam' he was able to hire. His work didn't decrease the crime rate much, but it did help to clean up some of the streets in Kingslanding for a time. The girls were never abused under Nicholas's watch, or were otherwise compensated for the trauma, but at the same time he was a strict keeper.
It took a considerable amount of work, but Nicholas began gaining an astonishing amount of wealth. Most of it was done as other keepers had done: through charging steep prices from 'employees' to keep quarters at his establishment. Nicholas also started gathering an impressive collection of dirty secrets, which in turn bought him a certain degree of influence. It wasn't long before he had a few dirty secrets of his own, which became a death sentence for those that discovered them. His wealth, power, and influence grew exponentially.
As Nicholas reached the age of thirty, the King decided that he had earned the right to join the nobility, granting him his own House and a considerable amount of land in the center of the kingdom. The decree was well and above any dream Nicholas had ever had. All of this attention and fame caught the eye of the youngest royal princess, who was fourteen at the time. Nicholas in all truth was enamored with the older of the two Lancaster sisters, Sybella. By the time he had earned the appropriate status, however, she had already been married off. It took many deals and a great amount of persuasion, but Nicholas eventually managed to wheedle his way into an agreement: in three years' time, once Princess Raelyn Lancaster was eligible for marriage, she would be the first Lady Blackfyre.
In the meantime, Nicholas was busy maintaining his business and planning out his capitol city. He had plans to move half of the brothel's employees and staff to his own lands, and groomed a young man interested in the business to take over the establishment Nicholas would be leaving behind in Kingslanding. When he wasn't busy with either pursuit, or receiving the proper instruction befitting his new position as Lord, he courted the young princess. While the Princess Raelyn was fascinated by her future husband's ambition, and how hard he had worked to find his way into nobility, she was less than pleased to learn about the business he owned. It also didn't thrill her that the man was twice her age. She asked questions of Nicholas, and when it suited him he answered her honestly. She even voiced her displeasure at his business and his age. The new Lord's response was that she had little choice in the matter, but that she would come to love him in due time. Most of the time Nicholas spent attempting to court his future wife typically ended in sharp-witted debate.
At the start of Nicholas's Lordship, he relied heavily on his Small Council. Sometimes he doubted whether the officials in place really felt him worthy of the new title, but Nicholas didn't care what they thought about him. He had a handful of nasty secrets about most of them, and his silence on those matters guaranteed the cooperation of those Councilors in question. The capitol city that housed his mountainside manor was expansive, and the primary hub for businesses and trading on the mainland. A small information network and a black market skulked beneath the surface. If anyone of interest was going through Nicholas's domain to get to some other part of the kingdom, certain individuals were required to report that information directly to him.
Princess Raelyn made for a difficult wife. She was a handful, consistently questioning or challenging him on the Small Council in front of his advisors. During the first few years of her marriage the princess antagonized her husband. Nicholas was no better, giving as good if not worse than what he received from her. He thought it was some sort of twisted game and a part of him liked it. Nicholas came to love his bride in less time than it took the princess to properly warm up to him. It certainly wasn't for lack of trying that it took Nicholas eight years to conceive a child with Raelyn.
Because of the antagonistic nature of their romance, Nicholas was paranoid that Raelyn would attempt to terminate the pregnancy. He arranged for his wife a very specific handmaiden: Vera. She was a whore from the brothel Nicholas owned, and was the only woman (other than his wife) to whom he had made a promise. Vera reported Raelyn's every move to Nicholas either in person or through discreetly-delivered messages.
The first heir to House Blackfyre was a healthy baby boy. Nicholas and Raelyn named their son Liam, in memory of Nicholas's father. Their romance lost some of its antagonistic bite, for the sake of the boy, and began its transformation into proper love. Three years later the noble couple was blessed with a second child – a daughter, Caprice. Nicholas was a strict but loving father, even though his duties as Lord frequently took him away from his family.
Five years later, it was clear that Nicholas and Raelyn were expecting a third child. The Maester was certain that the child would be another son. Liam's pregnancy was rough, but that was largely due to how Nicholas and Raelyn conducted themselves; between their antagonistic romance and frequent disagreements, Raelyn carried her firstborn to term with the love and support of her handmaidens. It was only after the baby was healthily born that Nicholas involved himself. Caprice's pregnancy was considerably easier. Nicholas was more attentive to his wife, and what he couldn't do for her he ordered the handmaidens to take care of it. For the third-born, Raelyn experienced much difficulty in the early months. Nicholas made himself available as much as possible and comforted her as best he could, but frequently his attempts weren't quite enough.
Nicholas was called away on political business. His power plays had made him a great many enemies that would kill for the chance to assassinate him on the road. Instead of dragging Raelyn, Liam, and Caprice along, Nicholas decided they would be safer at home between the Maester, Castellan, and a considerable amount of troops. He would also take slightly more men than necessary, just in case there was an ambush planned along the road. Nicholas thought he had prepared himself and his family for every possible contingency.
Nicholas received an urgent raven while visiting Kingslanding. It was from his Maester, and was filled with news that filled Nicholas with dread. Assassins had attacked Blackfyre Keep; they left the children alone, but had gravely injured Raelyn and the unborn child she carried. Nicholas pulled every string he could to finish the political business quickly, and took the shortest route home. Raelyn and the unborn baby died just as Nicholas arrived on the Keep's grounds.
For the second time in his life, Nicholas was overwhelmed with grief. He hired a sorcerer to preserve his wife's body. Nicholas laid the corpse to rest within a mausoleum he had specifically ordered to be built for his family – himself, Raelyn, Liam, and whomever Liam took to wife. He visited the mausoleum daily in the first months of his mourning; he swore he would discover the assassins, and make them pay for what they had done.
Wars started and ended, much as they had done when Raelyn was alive. Yet Nicholas could tell there was a large portion of his life that was missing. He buried that feeling in work, drink, the occasional whore, and focusing on his children. He came no closer to finding out who had ordered the attack or why; eventually he gave up. His visits to the mausoleum lessened as his heart seemed to stitch itself back together.
Six long years after the death of Raelyn, at the age of fifty-five, Nicholas once again found his King and countrymen embroiled in war. He wasn't certain who the enemy was this time, but he did know that the King called for aid from each of the noble houses. Whitewood was sending their best rogues and scouts; Northpeak was sending some berserkers; Riverwood was sending some of their finest infantrymen... Certain Lords decided to accompany their complements, while others did not. Nicholas sent a mixed battalion of archers, infantrymen, elite soldiers, and spies. Nicholas was curious to learn that his troops, and some of the Northpeak complement arrived safely... but those from Whitewood and Riverstone had met with untimely tragedies. The information floating around was rife with inconsistency, and this intrigued Nicholas. Someone was clearly playing power games... but who? Against whom? And why?
Family House Background
Every ancestor of the family Blackfyre was either an apothecary or an alchemist. Frequently, both professions intertwined. They had extensive herbal and metallurgical knowledge. It wasn't until Nicholas Blackfyre that the family name grew into nobility... although not from its initial renown in the apothecary and alchemical arts. The territory Nicholas controls is called Goldenglow, as is the capitol city, and the manor carved into the side of one of the mountains is simply referred to as Blackfyre Keep. Nicholas retains ownership of several of the permanent businesses, and charges fees for those that wish to utilize temporary spaces in the Grand Market Pavilion at the center of the city.
While the meadows of Goldenglow make wonderful expanses for livestock and agriculture, House Blackfyre is most notable as the noble House of business and trade...
any
form of business or trade.
Weakness:
Manipulative
Paranoid
Arrogant
Women
Callous
Blunt
Strengths:
Entrepreneur
Charismatic
Persistent
Resilient
Evasive
Shrewd
Theme song:
Gimme by Alice Cooper
Misc Information:
Nicholas has been called 'Silverblood' by those of the upper classes who disagree with his rise in status... but certain others also use it in a more positive way. Nicholas uses the speaker's tone to decide whether the moniker is meant to insult him or not.