Out of Character (tell us just just a bit about you outside RP) Name:
Sub
In CharacterName:
Rick Hartmann
Age:
39
Gender:
Male
Career:
Colonel in the US Marines; Martial Arts Instructor
Parents:
Wyatt and Geena Hartmann
Grandparents:
Leonard and Maria Hartmann; Kenneth and Yvonne Moore
Siblings:
Leon, Alex, and Neil
Aunts & Uncles:
Ira & Alexandra Hartmann, Harvey & Isabel Moore
Nieces & Nephews:
Kimberly and Marshall (Leon), Charles and Warren (Alex), Kendra (Neil)
Cousins:
Several; deceased
Children:
1 unborn; deceased
Grandkids:
None yet
Skin color:
Tan
Hair Color:
Bald (formerly Brown)
Hair length:
N/A
Eye color:
Brown
Size:
6' 2"
Build:
Muscular
Picture: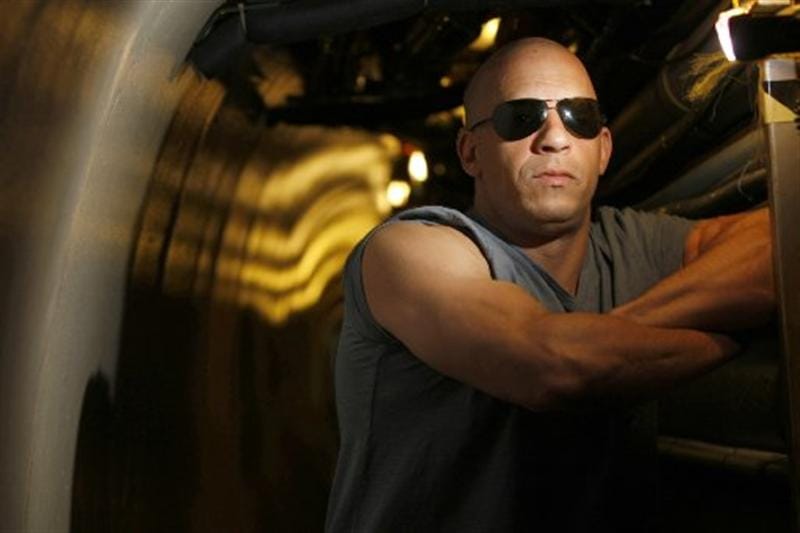 Celebrity Playby
Vin Diesel
Crushes:
None
Mates/Spouse:
Evangeline (nee Masterson)
Status:
Widower
Personality:
Before the outbreak, Rick was basically little different from any other man. He constantly strove to break his friends' record on video games, enjoyed working on cars, and had a thing for going down a shooting range directly after his trip to the gym to keep his skills sharp. He was supremely courteous towards the people he encountered in civilian life. His time in the military enabled what appears to be a sense of OCD: "a place for everything, and everything in its place," is a lifestyle for Rick instead of a worn-out phrase.
He was briefed on the possibility of social collapse due to the virus, and the need to rebuild civilization. The moment he left the briefing room with his information he began to draw up plans. Rick firmly believes in planning, counter-planning, and planning for every possible contingency before diving head first into a situation... a marriage made in hell between perfectionism and caution, with a hearty dose of bravado tossed in for good measure.
After the outbreak hit, several of Rick's qualities that were dormant bubbled to the surface. He is amiable enough to civilians, but he is not overly friendly or courteous nor does he put much trust in them unless he has no other option. Between a civilian and an individual with so much as a scrap of military training, Rick would take the latter to lead a group long before the former. He holds military rank in high regard and isn't afraid to use his to his own advantage.
As leader of a camp he is strict, stubborn, orderly, and organized to a precision point. He may come off as a hard-ass, has a tendency to be callous, and may potentially seek out options that appear almost selfish in nature. In his camp he makes the rules and enforces them. Rick tries his best to be understanding of different circumstances, but when his rules are broken he is not happy and not afraid to express it with an intimidating ferocity. With the world crumbling around him and his fellow survivors, Rick has adopted an "every able-bodied person" mentality and has a zero percent tolerance for excuses.
Your Story Please?
Rick is the second of four sons born into a military family in South Carolina, in the United States. His mother, Geena, left the army's medical field when her first son was born. Wyatt, his father, remained an enlisted drill sergeant in the army. Living with three other brothers made getting individual attention an unending competition that sometimes took the form of who could get into the most trouble in a short amount of time. The only thing that instantly straightened out the roughhousing boys was the mere mention of their father, a man who had grown infamous for his disciplinarian attitude. Despite disciplinary actions which ranged from push-ups to laps around the house, Wyatt managed to keep punishment relatively equalized to the mischief made.
Rick's three main passions while growing up were video games, cars, and weapons. It was no surprise when his parents learned that he sought out summer jobs at sporting goods stores, auto repair shops, and shooting ranges. His first action upon coming of age and graduating from high school was to enlist in the military – specifically, the Marines.
While in training at a base near his hometown, Rick married his high school sweetheart. It wasn't long after the marriage that he was sent overseas. He slowly climbed the ladder of ranks, and reached the rank of Colonel. Rick didn't get to command the position for very long when he got injured in a skirmish. The extent of the injuries was enough to send him home. He was taken to the same base where he was trained and treated for his wounds. Rick wanted to hop the next jet back overseas to continue the fight, but his commanding officer suggested he take some time off instead.
He returned home to his wife, parents, and the rest of his family. They all celebrated his return and the bravery he'd shown – Wyatt's military connections afforded a certain amount of updates on the progress his son had made. When it seemed clear that the military wasn't going to call him back right away, Rick and his wife Evangeline moved to the northeastern United States, where Evangeline was originally from. Rick took up a job as a martial arts instructor, and everything was going well for him.
It surprised Rick when the nearest military base called him in for a briefing. He cancelled his classes and spent the day at the base, though he didn't like what he heard. There was a deadly virus on the way, flu-like in symptoms but several times more deadly. At the briefing Rick met Major Samantha Carter, a woman who was immune to the virus and had been given the task to help rebuild should civilization as they know it face total collapse. Although he did not test for immunity it was Rick's mission to assist her should he make it beyond the danger threshold of the virus's run through the nation. In secret Rick began planning the beginnings of an operation, just in case.
The briefing about the virus seemed so long ago when it finally hit. Evangeline was pregnant at the time; they did everything they could to take precautions to avoid it. Unfortunately, all of the preparation in the world was nowhere near enough to protect them. Evangeline became increasingly sicker and Rick had no idea what else to do for her than try and keep her as comfortable as possible. He woke one day to find his wife had died in her sleep, and their unborn child had died along with her. Rick snapped and withdrew from friends and family alike in his grief.
He put more and more of himself into his plans to rebuild civilization, evacuating people that seemed to be unaffected to a shelter for them to wait out the storm that was the virus. It was a good plan, but not good enough. People in the shelter started getting sick and dying, leaving very few of them left. Rick puts together search, rescue, and recruit teams to search for survivors in the desolated town he called home. In all honesty he did not trust many that joined his ranks, but he had no other choice. Every able-bodied man, woman, and child would be needed. Rick did his best to train the survivors in the skills they would need in order to survive as a cohesive group, with varying degrees of success, but they were still heavily under-staffed.
Weakness:
Speaks without thinking first
Explosive, savage temper
Hellaciously obstinate
Perfectionist
Strengths:
Fearless
Organized
Survivalist
Resourceful
Favorite Color:
Hunter Green
Theme song:
This Means War by Nickelback